Q. What is the best quality of fabric to make shirts for humid climate?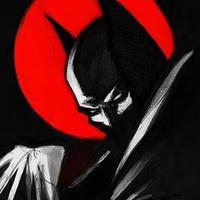 What is the best quality of fabric to make shirts for humid climate?
as the humid climate has more humidity and its slight hot at the afternoons, i need shirts to be made which does feel itchi and hot
For humid climates, you may want to look for fabrics that are lightweight, breathable, and quick-drying. Some of the best fabrics for this type of climate include:

Linen: Linen is a natural fabric that is known for its breathability and quick-drying qualities. This cool sweatshirt designs can keep you cool and comfortable even in the most humid conditions.

Cotton: Cotton is another breathable fabric that is popular for its ability to wick moisture away from the skin. It's also lightweight, which makes it a good choice for hot, humid climates.

Rayon: Rayon is a synthetic fabric that is made from natural fibers. It's lightweight, breathable, and has a soft feel, making it a good option for shirts in humid climates.

Tencel: Tencel is a type of rayon that is made from the fibers of eucalyptus trees. It's highly absorbent, breathable, and has a soft, cool feel against the skin.

Ultimately, the best fabric for shirts in humid climates will depend on your personal preferences, as well as the specific conditions you will be wearing the shirts in. Consider the level of humidity and temperature, as well as any physical activity you will be engaging in, when making your choice.

Linen is a textile made from the fibers of the flax plant. Linen is laborious to manufacture, but the fiber is very strong, absorbent and dries more quickly than cotton. Garments made of linen are valued for their exceptional coolness and freshness in hot and humid weather.
Asked in Category
Fashion
Swaaag! Faaad! Fashion trends are in from skinny jeans to baggy shorts, from loose shirts to crop tops, and from trainers to boots. Cheers to the timeline of fashion when girls used to cover skin and eventually evolve to a more revealing trend. Not so much for boys besides wearing colored skinny jeans. There are a lot more like bags from Louis Vuitton, Jimmy Choo shoes, Gucci, or Giorgio Armani, etc. You can name all you want. How about visiting a bargain store and a jumble sale? Create your own style at an affordable price. That is practical life hacks versus extravagance at its finest. Life is a runway and you cannot run away from it so brace yourself with the best fashion that tells who you exactly are. Originality dies hard.
15 views overall.

Asked on