Q. Who should take accountability for poverty in a relatively large number of countries?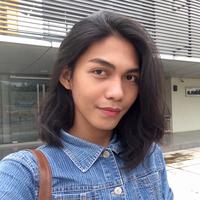 A good talk is everything.
Who should take accountability for poverty in a relatively large number of countries?
Indisputably, impoverished countries still exist in this world full of advancements in various fields. Changes have come for the better for a lot of lands whose people now live a more comfortable life. If you live in a country where poverty is in its peak, who do you think should be blamed for this? If you are situated in a first-world country, what solution do you think is the most suited to develop underdeveloped countries?
as long as there are people who see themselves higher than others there will be poverty, usually happens whenever religion is involved, have you noticed how poor people are more religious?
usually the higher ranks in the religions abuse their influence on their followers and rub them from their money to fill their own pockets.
Asked in Category
Current Affairs
Revolt, scandals, corruptions are few among the list of current affairs in every country. It is dangerous to be ignorant of the current affairs. Yet, nowadays, how can we be sure that the information or news that media deliver is valid and reliable? We have witnessed lots of misleading information that are aired by media on TV and other platforms. Sometimes, lots of relevant claims happen after the investigations are carried through; or sometimes after the media men have done their part. Not to raise any conflict, sometimes it's done for the sake of having a scoop for the day along with the tough competition between the media and entertaining groups.
What exactly is happening around us? Who's and why's? Can media really be truthful in bringing us the reliable source of information? Are they paid off by elites in the society and control the news that needs to be released? Are we all a victim of manipulation in and out of politics? We demand that current affairs be transparent and media be responsible of the current news they deliver.
109 views overall.

Asked on