Q. What is it the best miner for mine Ethereum? with 1500USD?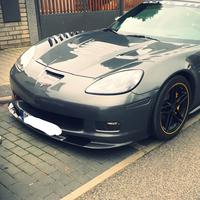 Coffe Snus Crypto Sports!
What is it the best miner for mine Ethereum? with 1500USD?
Don't mine, buy ETH instead. Last year I spent 2500€ on miners (calculation was around 1 ETH per month), for that money I could get around 30-35 ETH but in this time I mined 7 ETH so you can calculate how long I need to mine to get to 30ETH. Difficulity just killed me and then there is monthly electricity another cost. Even now I'm asking myself what have I think about that day when I ordered parts for miner.

But if you still want to buy miner here is calculator: https://whattomine.com/coins

for $1500 you will get how many GTX 1060 maybe 3 or 4? With 4 GTX 1060 you will get 0.0069 ETH per day so you need 144 days to get 1 ETH. But for $1500 you will get almost 3 ETH. And then is electirity and difficulty if difficulty doubles up then you will get only 0.0035 and this is 288 days for 1 ETH.
Asked in Category
Cryptocurrency
Cryptocurrency is a secure, trustful and transparent digital currency which can neither be counterfeited nor be reversed arbitrarily by the sender. It eliminates the necessity of a third party involvement for the exchange, as it is encrypted and peer-to-peer virtual currency. For those who prefer non-disclosure and privacy, cryptocurrency is the solution. The use of this kind of virtual currency prevents any kind of identity theft. The concept of cryptocurrency has given birth to reliable e-cash.
13 views overall.

Asked on