Q. Crypto Bull Run?!? When?!? —> Check description below...?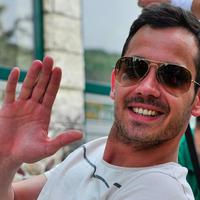 Crypto Bull Run?!? When?!? —> Check description below...?
Some of highest rated Crypto Projects around the Globe, that haven't distributed Tokens nor have been listed to an Exchange by now,(Obviously because of the market condition) have decided to set a deadline for Q3/Q4-2019 for distributing Tokens and listing on Exchange! Most of them are already having a working Product or else said - The Fruit of their work!
What you think? 🤔 When we'll see the first serious Bull Run?!
Q2-2019 ?! Q3-2019 ?! Q4-2019 ?!
Or maybe 2020 ?!
Asked in Category
ICO
ICO is a means of raising millions in seconds. Initial coin offering (ICO) is one of the biggest trends in cryptocurrency at present. In ICO new cryptocurrency is exchanged against Bitcoin or Ethereum. ICO is a new wave of fund raising, while it sounds cool, it might also involve some risks. In most recent times, ICO has acquired eminence as a favoured way to launch a new cryptocurrency.
3 views overall.

Asked on