Q. How can you reduce processing fees in credit card processing?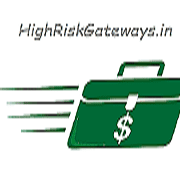 How can you reduce processing fees in credit card processing?
If your business has excessive chargebacks, banks consider you at high risk and may increase processing fees. So it is important to perform some steps to reduce your chargeback risk. There are several ways to reduce chargebacks, but one of the most effective methods is to use a credit card authorization form. This is a document that the customer signs and provides you the permission to charge the card regularly. By having this document, there are maximum chances of winning a chargeback case with the card issuer. That can result in the reduction of processing fees in Credit card processing.
Very informative post! There will be a lot of information here that could help any business begin with a fruitful social networking campaign. ссылки на тор сайты даркнет

Pretty good post. I just stumbled upon your blog and wanted to say that I have really enjoyed reading your blog posts. Any way I'll be subscribing to your feed and I hope you post again soon. Big thanks for the useful info. หนังใหม่hd
Asked in Category
Banking
Is it a good idea to join banking? What happens to your money when you put it in a bank? Will it help consumers' financial lives? If youre fed up with your financial status, you need something that can help you- a bank. But, theres a time when choosing a bank is a hard decision. Banking services had now reached to a much larger section of the society. Putting money in a bank doesnt remain locked up - instead, it basically helps other people by lending the money at rates and you depositing customers gain a small amount in return.
9 views overall.

Asked on