Q. List some perks of an offshore payment gateway.?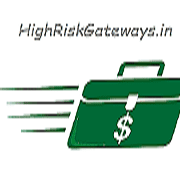 List some perks of an offshore payment gateway.?
Some main benefits of an Offshore payment gateway are:
• Transactions processing volume. It has no volume caps on transactions.
• Multi-currency favor. You can receive online payments in various currencies.
• Multiple offshore merchant accounts. You can maintain all accounts for payment processing from a single control panel.
• Various jurisdictions have different regulations. It doesn't mean tax guidelines only even also other laws from foreign administrations and foreign trade rates.
• Process multiple credit/debit cards.
• Relief in operation expenses.
Asked in Category
Banking
Is it a good idea to join banking? What happens to your money when you put it in a bank? Will it help consumers' financial lives? If youre fed up with your financial status, you need something that can help you- a bank. But, theres a time when choosing a bank is a hard decision. Banking services had now reached to a much larger section of the society. Putting money in a bank doesnt remain locked up - instead, it basically helps other people by lending the money at rates and you depositing customers gain a small amount in return.
158 views overall.

Asked on