Q. How are designer and engineer different?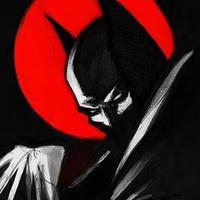 How are designer and engineer different?
designer designs a thing and even engineer designs a thing, so how are they both different ??
With us, you're choosing a team that not only prioritizes excellent service but also provides professional recommendations on various fencing types based on your needs.
car window repair

a designer works on the priciapls within given space and aesthtic paramets in the main, with scope for variety and interpration and opinion.
an engineer has a set of limits and has to prove the design by calculations and quantifying the controls, limits, materials etc

If we broadly list down the type of designers then it would go like this:
• Graphic designer
• User experience (UX) designer
• Photographer
• Interior designer
• Multimedia artist & animator
• Art director
• Advertising & promotions manager
• Fashion designer
• Film & video editor
Whereas, the list of types of engineers will be very long to mention here.
What I am trying to say in the basic and biggest difference is in the scope of work.
Designers mainly deal with planning, modelling and making designs.
On the contrary, engineers take those designs to working models.
For instance, a graphic designer prepares the look and feel of the website and make it eye pleasing and easy to use on the other hand a programmer builds the functionality of the website and makes it a working unit.
Asked in Category
Art and Design
Water colours, pencils, paint, sketches, brushes in your table. What kinds of art do you like – sculpture, painting, photography, or architecture? Many people have great interest in art. Some of the best art galleries have been gaining numerous tourist visits. Not only that, but also the countries that have good architecture.
These words shall never be separated. Art is your way of expressing yourself when the right words cannot be found. Design shows your creativity in putting your arts to a higher level. If you have discovered yourself as having the artistic ability, then grab your tools and start doing more. Don't tell yourself that you aren't capable of doing things like arts until you've tried it. Grab the pencil and explore your imagination and emotion.
25 views overall.

Asked on