Q. What do i need to keep as mortgage against taking a home loan?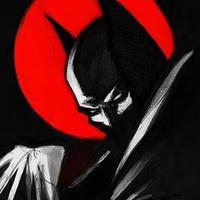 What do i need to keep as mortgage against taking a home loan?
i dont own a home yet for which i am taking loan and i do not have anything which which is as expensive as a home
When it comes to taking out a home loan, you typically need to provide some form of collateral or security to the lender. This is known as a mortgage against taking a home loan. This can include assets such as property, stocks, or bonds. Additionally, for some types of home loans such as MCA loans, you may need to provide a personal guarantee.

At present the banks providing housing loan consider certain parameter prior to providing a loan.
• The loan applicant must have necessary government approved identity proof.
• The loan applicant must have a bank account and should also hold credibility as a trustworthy applicant as per the regulations of the national housing finance corporation.
• The non-movable asset that in this case, the house, must be legally registered.
• The loan applicant could be asked to present a guarantor, who can give assurance to the bank on the applicant's behalf that the loan will be paid within the said time limit if the original borrower fails to do so.
• The gross income of the loan applicant must be in accordance to the amount of loan being asked for, as the bank analyses the repayment capacity and continuity of the applicant.
• From the time the loan is provide and up to the time it is paid back, the bank might ask to keep the original ownership documents in their custody
• Also in certain banks, insurance of the house as well as the applicant is set as a prerequisite for home-loan application.
I hope this information helps.
Asked in Category
Business
"Just do it", "Go further", "I'm lovin' it", "Think different", "Open Happiness".
Can you take a guess who owns these taglines? Basically, when you think of business, you consider something that people will surely remember. Business meets creativity, strategy, and vision. You can add more. A famous artist once said that business is the best art. It's creating money and jobs at the same time. Helping people and helping yourself is such a good cause.
Businesses in different varieties have been rising successfully nowadays. Business Process Outsourcing and other online jobs that are either home-based or office-based are just few of the many. In all these opportunities, you may consider to have your own business. Working hard for your dreams is far better than making somebody else's dream come true. It may take a while yet the profit is worth the risk.
24 views overall.

Asked on