Q. Are online courses from different countries worth doing?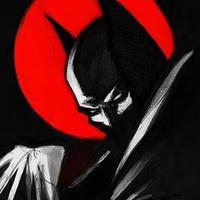 Are online courses from different countries worth doing?
yes you can go for online course from different countries but you need to first decide what type of course you want to learn. There are many online courses available of different domain but you must first deceide which are the areas you are strong and wantto build your career ahead.

If you are interested in Information technology then i would suggest you to go for some software tarining online courses that gives you a job gurantee. For example- Node JS Course Android app development course, iOS App development course

Here are some advantages of taking online courses offered by another country:
Cultural Immersion: When you take online courses offered abroad, you'll also get a glimpse of that country's culture. From time to time, the class can also mention local examples and this will give you better insight into that country's way of living.
Learn from the Best in that Country: Many platforms are offering online courses that have a good ratio of local and international trainers and tutors, and this means you learn from local and foreign teachers who are highly skilled in their respective areas of expertise.
Gain a New Perspective & Broaden Your Perspective: When you learn more about the culture of another country and learn insights from experts from all around the world, you also get to broaden your perspective. You can expand your vision and see that there is so much more to learn in your chosen course. You will be inspired to explore your chosen field the more you expose yourself to the research and other works of your trainers. Aside from broadening your perspective, you'll also get to have a new perspective on things. You'll see the many aspects of a given topic and you'll learn how to view and analyse things from many different angles and points of view.
Know People from All Around the World: Learning an online course offered by a foreign country will also give you plenty of opportunities to interact with other learners from other countries. Since online learning platforms transcend physical borders, you can virtually connect and learn with and from other people taking the same course. You also get to develop teamwork as you complete projects with other international members. Another thing that can come out of this advantage is that you are also able to widen your social and corporate circle. You can establish connections with other learners and professionals, connections that can help you later on as you advance in your career.
Completing an online course from another country can also benefit you in your home country. It could be that there are companies that acknowledge and put a premium on certifications and if ever you happen to land an interview with a company like that, your certification and completed courses could further boost your credentials. Visit LearningCloud.com.au to know why taking online courses in Australia is worth it.
Asked in Category
Education
"Welcome to the company! We're looking forward to be working with you. Do your best!" Few years back, you were just the "young, dumb, broke high school kid" in town. Now you're aiming for a better status.
You passed with flying colors. Your extra-curricular activities and academics were well-balanced. You thought you're cream of the crop ready for the real world. Readied for your first interview, you said, "I can do this!"
Several months passed, your hard work paid off. Your pride goes up; conflicts rise; resignation follows. You reflected, "Where did the flying colors go?" They said that you can't land on a good company or a job with a reasonable compensation if your records are not impressive. Thus, you are expected to give your best in everything. Be the best without losing your character. In the real world, flying colours don't mean anything as grades don't define you – attitude does!
80 views overall.

Asked on