Q. What is the meaning of relationship for you?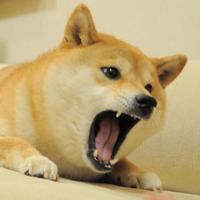 What is the meaning of relationship for you?
For me, relationship is I do my own thing, my girlfriend does her own thing, but there are something that we agreed together.
No relationship is all smiles and sunshine; it is ought to have its own ups and downs. All of us really relish the thought of coming home every day to this one person we cherish the most but fail to handle the reality of it once you actually have the same routine. The most common problem that couples face is "communication gap". Visit: http://www.pr5-articles.com/Articles-of-2018/how-overcome-communication-gap-relationships

Well, a relationship can vary in its type and form.
Some relationships are made under compulsion or expected benefit whereas, the rest are stationed on the foundation of unconditional love and care.
Professional or personal, don't let your relations be materialistic as they are made to be cherished and enjoyed.

It depends upon the meaning both parties give to it. If it is a romantic relationship, meaning may be simply love making or having someone to go and do fun things. But for me, it is having a life long companion. :)
Asked in Category
Love and Relationship
Je Taime! Ich liebe dich! Te Amo! Saranghae!
Love in different languages, in different ways and in different forms. Amidst the failing relationships around you, who can really tell the difference between a love that's intentional and a love that's superficial? Relationship goals garner thousands of likes from people because love is an action word. Yet, many drift away and lose precious things that they shouldn't have lost in that game.
White, gray, and black where white = purity of intentions, gray = uncertainty, and black = the toxic. Suit yourself in. True love finds its real home and transcends in all differences.
40 views overall.

Asked on