Q. Why is a green screen green?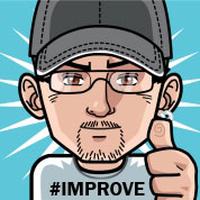 Why is a green screen green?
I read somewhere it has something to do with the color of the skin but I'm not convince since people have different type of skins and/or you don't always record humans but also objects/animals/… who have various colors. So I'd like to know your opinion about it :)
Becuse the cameras are most sensitive to green, and green is also more irritating to the human eye.
Actually we can also use the blue screen, the use of blue screen in Asia is relatively high, because the yellowish skin of Asians will affect the green screen, and the use of blue screen in other places is less because some people have blue eyes.
The green screen is very important in today's video editing, it can help you to edit cool or funny video, almost the sci-fi movie will use green screen, one reason is it can do many thing, the other is it's easy to do it, you just need a green cloth, and in post-production, all the video editor have the chrome key function, which can help you how to remove green screen from video with several simple steps.

Because green is the easiest color to pick out without effecting the image on the person in front of it. If you're wearing a green cloth, you can use blue screen too. TunesKit AceMovi can easily remove the color you pick in the background.
Asked in Category
Science and Technology
Few years back, you may have imagined about robots dominating the world; a miniature helicopter capturing photos; or living in Mars. Imagination goes well with creation. We're on our way. For hundreds of years, science has been doing studies and giving explanations to occurrences that go beyond the human imagination and understanding. Thus, theories are created.
For hundreds of years, technology has been doing a great job in industrialising the world. You step in the land of the first world countries and see for yourself how lifestyle has been advancing. Yet, theory is a theory until it's proven; technology remains limited. You might wake up one day and see that sci-fi turns into reality. However, what happens next when the clock ticks to 'Midnight' and doomsday is for the universe?
73 views overall.

Asked on