Q. What can be a small scale business i can start with 2000 / 2500 dollars?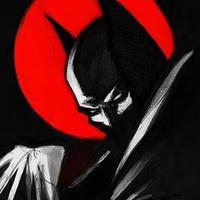 What can be a small scale business i can start with 2000 / 2500 dollars?
Accepted Answer
---

depends on what skills you have and how much time you want to put in it, money is never enough. you need to provide a mix of the 3 (time, money, skill) to have an income.
I suggest evaluating your skills and spend your money on gaining/improving your skills since thats the investment you can't lose that easy
I have been reading a lot of positive and great reviews about the white label trading platform and honestly it really made me want to try it out. Once I started to use the services of https://exante.technology, I really cannot imagine myself working without it at all. They are a complete life saver!

It is good to start a business that you are comfortable with. There can be a little room for you to learn more than you know. However, try to know when you don't know something and don't try to wing it.

Another idea is to try and find something that you are already passionate about. This is what I also meant by being comfortable. So listing your passions and your skills would be a great start.

It would be advantagous to try and get as much information on how the business works before starting. For instance, you should ask questions like the following:
- Do you need employees?
- If so, you will need to gather all the information you can on what that intales.
- Will you need invoicing software or just paper pads?
- What forms of payment will you take?
- Will you need a bank account?
- Will you need Credit Card hardware/software?
- Is it in your best interest to have a contract with your customers?
- What does the competition look like?
- Are you in a niche market?
- Will you need marketing material for your sales?
- Who are your target customers?
- Will you need to carry inventroy?
- You might need some type of inventory software.
- You might need to integrate the sales software with the inventory software.
- What are your projected sales going to be for 1 year out?
- Will you need to rent space to conduct business?
- Lots of overhead … utilities, insurance, etc…
- Social media and a web presents will likely be needed.
Here are some ideas to think about. i know this doesn't answer you question directly. However, you are the only one that can answer the question you asked for the most part.
It is sometimes easier to work for someone else to keep money coming in and gain experince in what it is you wish to do for your own business before you jump into one yourself. Gaining that experience will really help out.
Give yourself some time to really think things through before you jump in. You don't want to loose your initial capital for the lack of being prepared. ;)

In 2500 USD , u have a lot of opportunities to start a new business.

If u have basic knowledge of any subject or field in which u want to enter into,
Risk taking capacity if u have
If u have patience
Have confidence
Have skill of interaction with people

You can get better with it.
Asked in Category
Business
"Just do it", "Go further", "I'm lovin' it", "Think different", "Open Happiness".
Can you take a guess who owns these taglines? Basically, when you think of business, you consider something that people will surely remember. Business meets creativity, strategy, and vision. You can add more. A famous artist once said that business is the best art. It's creating money and jobs at the same time. Helping people and helping yourself is such a good cause.
Businesses in different varieties have been rising successfully nowadays. Business Process Outsourcing and other online jobs that are either home-based or office-based are just few of the many. In all these opportunities, you may consider to have your own business. Working hard for your dreams is far better than making somebody else's dream come true. It may take a while yet the profit is worth the risk.
34 views overall.

Asked on