Q. Will Bitcoin become global digital currency?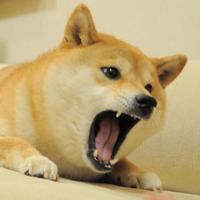 Will Bitcoin become global digital currency?
Accepted Answer
---

I think ....NO.

First Of All, U have to know....

Bitcoin is a type of Digital Currency and it is primarily Cryptocurrency.

Digital currencies are money used on the Internet.

Digital money exists only in the digital form. It doesn't have any physical equivalent in the real world. Nevertheless, it has all the characteristics of traditional money. Just as classic fiat money, you can obtain, transfer or exchange it for another currency. You can use it to pay for the goods and services, such as mobile and Internet communication, online stores and others. Digital currencies don't have geographical or political borders; transactions might be sent from any place and received an any point in the world.

Actually, digital accounts and wallets may be regarded as bank deposits.

Cryptocurrencies are a variety of digital currencies.

Digital currencies are centralized; there is a group of people and computers that regulates the state of the transactions in the network. Cryptocurrencies are decentralized, and the regulations are made by the majority of the community.

I think, there are many other great examples of digital currency ....better than Bitcoin.
2022 will be fully control of bitcoin. its raise with full power. and there in the market is all of cryptocurrency is comming. here is 2500 above crypto in market. hundred of ico,s is comming for lounge

Bitcoin and many other digital coins are already global currency. Still there is a long way to go before it becomes every day currency for the masses. Currently you can buy good over the internet with Digital currency - this has been going on for a while. The big change is that you can buy goods over the counter at different places - from coffee, cars and even a block of land only a few kilometres from where I live. Great to see the growth aready.
Asked in Category
Bitcoin
One among the 700 other, is the bitcoin, which was the first ever of its type. Bitcoin is a form of cryptocurrency that is not regulated by the government. Cryptocurrency is a market that is nearly a decade old and in its early stage. There can be many benefits of using a cryptocurrency but along with that comes the risk involved, that one must not forget to consider. It is believed, "like the internet, bitcoin will change the way people interact and do business around the world".
112 views overall.

Asked on