Q. What's the best logo in the world?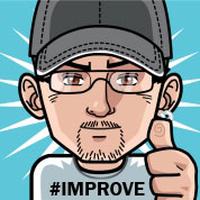 What's the best logo in the world?
I know that "best" can be taken in different ways : technics for designer, easy recognition, meaning, … but just explain what you choose and why ;)
Is it a well know brand like Coca-Cola, Nike, Apple, Ferrari, … or do you prefer a "personnal" logo as the one of Batman, Mickey Mouse, … or an organisation like WWF, United Nation & co ? A movie logo (Ghostbusters, …) ? The logo of a sport (Formula 1, …)
Just to name a few : Starbucks, Shell, Honda, Firefox, Lego, FedEx, Lacoste, Nintendo, Playboy, Vans, Evernote, Superman, Amnesty International, …
InfiniLogoDesign- Top Logo Design Agency in the USA serving around 7000+ clients, which shows their level of expertise across the globe.
You can now get professional logo animations and designs, website solutions, SEO services, SMM services, eCommerce solutions, and more.
We are offering a complete digital branding solution to help you attain a glowing spot and online presence.

Unlimited Revision for 100% Satisfaction
100% Money-back Guarantee
Design Expertise for 40 Industries
Industry Specific Designers
Asked in Category
Art and Design
Water colours, pencils, paint, sketches, brushes in your table. What kinds of art do you like – sculpture, painting, photography, or architecture? Many people have great interest in art. Some of the best art galleries have been gaining numerous tourist visits. Not only that, but also the countries that have good architecture.
These words shall never be separated. Art is your way of expressing yourself when the right words cannot be found. Design shows your creativity in putting your arts to a higher level. If you have discovered yourself as having the artistic ability, then grab your tools and start doing more. Don't tell yourself that you aren't capable of doing things like arts until you've tried it. Grab the pencil and explore your imagination and emotion.
26 views overall.

Asked on