Q. How do you define a Christian?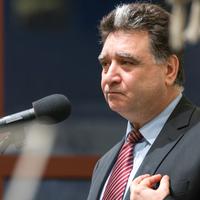 How do you define a Christian?
How do you define a Christian? What makes a Christian a Christian?
Are you bored and want to read something interesting at the moment? Go ahead and read about God. You will be surprised at all the facts and really worth the reading for at the same time.

A true Christian is a person who has put faith and trust in the person and work of Jesus Christ, including his death on the cross as payment for sins and His resurrection on the third day. John 1:12 tells us, "Yet to all who received him, to those who believed in his name, he gave the right to become children of God." The mark of a true Christian is love for others and obedience to God's Word (1 John 2:4, 10).

A true Christian is indeed a child of God, a part of God's true family, and one who has been given new life in Jesus Christ.
Asked in Category
Spirituality
When we think about spirit that spirit is referring to invisible soul. Spirit in other word is invisible active energy of universal force. Every creature's physical forms are active due to presence of soul or spirit. It's like catalytic agent. Like oxygen. That remains unaffected during any action. A person, who wants to turn spiritual, should try to introvert his energy through meditation. One should change the mind from material gains by observing your own thoughts without chasing thoughts. Spirituality is self-realization.
9 views overall.

Asked on