Q. What do you think about IDCG / IDCM / IDCW?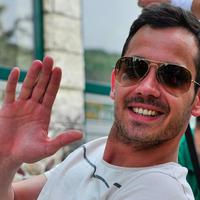 What do you think about IDCG / IDCM / IDCW?
Hello everyone,
How many of you know about IDCG (International Digital Currency Group)? As stated on their official site IDCG.IO, this is a holding company created by Wall Street Elites specialized in the whole ecosystem of blockchain and diversified portfolio.
Behind it stands IDCM (International Digital Currency Markets), which do not have a big list of Cryptocurrencies but have a significant trading Volume (in the current week 06.05.2018 - there is a weekly trading volume of $ 2,787,912,091)
And last but not least stands IDCW (IDC Wallet), which is directly linked to IDCM.
Let me know what you think about it?
Have you registered and had any experience with it and do you think it's a platform that will raise in future as of the strongest in the crypto field?
This article was written by a real thinking writer. I agree many of the with the solid points made by the writer. I'll be back.Swedish casino bonuses
Asked in Category
Cryptocurrency
Cryptocurrency is a secure, trustful and transparent digital currency which can neither be counterfeited nor be reversed arbitrarily by the sender. It eliminates the necessity of a third party involvement for the exchange, as it is encrypted and peer-to-peer virtual currency. For those who prefer non-disclosure and privacy, cryptocurrency is the solution. The use of this kind of virtual currency prevents any kind of identity theft. The concept of cryptocurrency has given birth to reliable e-cash.
10 views overall.

Asked on