Q. Is it advisable to let go certain orthodox rituals?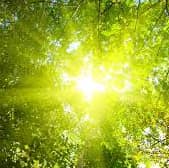 An unpredictable creature!
Is it advisable to let go certain orthodox rituals?
We can think of at least 100 places we would like to spend our Easter break, but after much consideration and deliberation,zile libere de pastele catolic we have managed to whittle that list down to just ten, and here are our Top 10 Easter Holiday ideas!

If any rituals come in the way of your progress and growth then one can let go of them.
Rituals are referred to the essence of the religion, not all of them are illogical.
But they were probably made ages ago when the world functioned in a different manner and things are no more the same.
So few rituals are followed just out of respect towards the culture and religion.
If we succeed in differentiating among the ones that we actually need and the ones that are kind off out of date then life might get a lot easier.
But to unanimously conclude on a topic like this is next to impossible.

Yes. I will use the pledge of alligience as an example. From the time you are in Kindergarten, you are taught to repeat this mantra. How can a 5 year old pledge anything to such a complex entity in which it has no knowledge of it's existence nor how or why it even came to be.

The same applies with orthodox rituals that were likely engrained in to you at a young vulnerable age.

If you are an adult, you can uncover a whole new you by taking your daily rituals and putting them under a microscope to identify what you are doing or why you are doing it…and if you are doing it…are there other ways that you have not even explored..what do they do in other countries??? What do they believe??

For example…you are taught to wash your face, brush your teeth. Ok sounds good, but what are you washing your face with…a chemical concotion called soap??? What chemicals are you putting in your hair and or skin that are being absorbed day after day into your body…is it safe??? What about your toothpaste??? What's in that…flouride in the toothpaste …but if I swallow too much call poison control??? Then why do you put it in the water and say it's ok.

My case and point. As you get older the best thing you can do is to assume you know nothing (many societies are based upon lies compared to reality) and become reborn again mentally and adopt new or even old methodologies only after you can objectively examine them and see them for what or why they really are.
Asked in Category
Rituals
Ritual is part of history and culture and it is not only limited to spiritual aspect, marriage, or religion. Sometimes the term is used when you have several steps in, say for example, applying your beauty products everyday. They call it as beauty rituals. Anything you do daily with several steps to follow that you believe will make you look better can be your own ritual. It's a way for you to throw away something and giving birth to a new thing. Same practice goes with religious rituals that include cleansing yourself before gods or offering something to please your god.
39 views overall.

Asked on