Q. What's the best practical joke you've played on someone?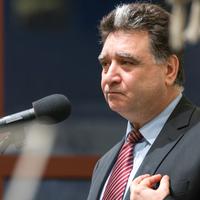 What's the best practical joke you've played on someone?
WHAT'S THE BEST PRACTICAL JOKE YOU'VE PLAYED ON SOMEONE?
When my little sister was 5 and me and my other sister were 7 and 10, we went to a fair. At the fair we bought one of those birds of a string, that are much like puppets. When we got home we saw that the youngest sister was really amused with it. So we played on it. When she went to bed on the low bunk, we lowered the bird down from the top bunk. Then we started talking to her in a high voice. She thought it was the bird talking to her, and would answer all it's questions.

Only years later did we realise that she was shit scared of that bird. And she still remembered it with a slight fear when we mentioned it to her when she was 19.
Asked in Category
Humour
Most would agree, "If you can make her laugh, you can make her do anything." Being humorous is a quality that cannot go unnoticed. The source of entertainment appears to be altered these days. Lately we rely on the internet and TV programs to keep the entertainment quotient high. We have also invented some gestures of virtual laughter, ROFL, LOL and what not! Happiness cannot be found through great efforts my friend; all you need is a Sense of Humour.
24 views overall.

Asked on