Q. Do you believe John Mcaffe price predictions?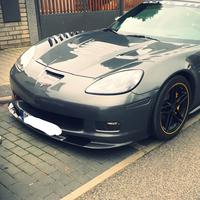 Coffe Snus Crypto Sports!
Do you believe John Mcaffe price predictions?
John McAfee says a lot of thoughts. I think many of them it's not real. For example, an exorbitant BTC prize, or a candidate for president of the United States. I think the next bull run will be far greater than this, but then there will definitely be a crushing correction.

Taky bych se nezlobil, kdyby měl pravdu :-)
Asked in Category
Cryptocurrency
Cryptocurrency is a secure, trustful and transparent digital currency which can neither be counterfeited nor be reversed arbitrarily by the sender. It eliminates the necessity of a third party involvement for the exchange, as it is encrypted and peer-to-peer virtual currency. For those who prefer non-disclosure and privacy, cryptocurrency is the solution. The use of this kind of virtual currency prevents any kind of identity theft. The concept of cryptocurrency has given birth to reliable e-cash.
16 views overall.

Asked on