Q. What are some of the costliest mistakes ever made in history?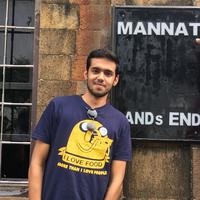 What are some of the costliest mistakes ever made in history?
Too many to count but to give some examples.....The Japanese attack on Pearl Harbour to the US navy anchored there was as in the words of the Admiral Yamamoto after the attack 'we have woken a sleeping giant' knowing the implications this attack will have in the development of WW2 . The Japanese knew they will be defeated in time as an attrition war on the USA was impossible to maintain in the long term, the cost was evident 4 years later with the Atomic bombing of Hirosima and Nagasaki and the total defeat and humilation of the Empire of the Rising Sun......Other example include Napoleon's and Hitlers Invasion of Rusia, both great military minds failed to defeat the Russians in different points in History by underating the capcities of the Rusian people to endure an invasion force, the Rusian lands are vast and its military knew that retreating will force the enemy far from its supplies…then winter will do the rest..... The cost of these campaigns lead among other reasons the collapse and defeat of the French Empire of Bonaparte and Nazi Germany, I hope these examples will show how costly mistakes werre paid for in history......
Asked in Category
History
Do you agree that 'History repeats itself'? If so, would you dare to face famine, war, or black death in the present version 2.0? Institutions have taught you that you must study history in order to 1.) know the origin of a place or thing, 2.) have facts in almost everything, 3.) have a glimpse of the past, or 4.) have an insight of the future. Anything else?
Is 'History repeats itself' an equivalent of predestination - trying to make things better but still, 'History repeats itself'? Reconsider that future cannot be determined by the past rather the choices made in the present. Sometimes, it's 'Past is past'.
6 views overall.

Asked on