Q. What is a natural remedy for dandruff?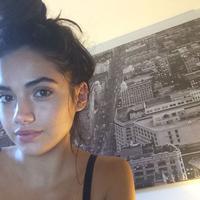 What is a natural remedy for dandruff?
• Try Tea Tree Oil
Tea tree oil has anti-microbial and anti-inflammatory properties that may help reduce the severity and symptoms of dandruff.
• Use Coconut Oil
The potential antimicrobial properties of coconut oil may improve skin hydration and reduce symptoms of eczema and dandruff.
• Apply Aloe Vera
Aloe vera has antibacterial and antifungal properties. As a result, it may help reduce inflammation and decrease dandruff symptoms.
• Minimize Stress Levels
Stress can weaken the immune system and decrease the body's ability to fight off infections that cause dandruff. Stress also often precedes episodes of seborrheic dermatitis, one of the most common causes of dandruff.
• Add Apple Cider Vinegar to Your Routine
Apple cider vinegar is said to help remove dead skin cells and balance the pH of the scalp. Moreover, test-tube studies show that it may prevent the growth of certain types of fungus.
• Try Aspirin
Aspirin contains salicylic acid, an ingredient found in many anti-dandruff shampoos. Salicylic acid has been shown to be effective in the treatment of seborrhoeic dermatitis and dandruff.
• Up Your Intake of Omega-3s
Omega-3 fatty acids are important to skin health and can help reduce inflammation. Deficiency can cause dry skin, dry hair and dandruff.
• Eat More Probiotics
Probiotics may help enhance immune function and have been shown to reduce dandruff severity.
Asked in Category
Medical Sciences
Imagine a world with billions of people living in it. Diseases are everywhere. Everyone is dying. No medicine to cure the physically ill. What a worse world would that be? That's how medical science is created. It deals with life, prolonging life and giving people the hope to live and enjoy more years. Also, the people in this field are of high regard for giving their best to save the life of a dying individual. Thanks to the broad scope of this field that help people in terms of prevention and cure of their illnesses. Since it deals with life, it extends its scope to all the living organisms. Hats off to geniuses in the society who have contributed a lot in this filed.
4 views overall.

Asked on