Q. What are your views and suggestions on dignifying the life of intellectual disables?
What are your views and suggestions on dignifying the life of intellectual disables?
Special Olympics is turning children with intellectual disabilities into top sportstars!
What other attempts can we make to help and assist the specially abled to lead a happy life?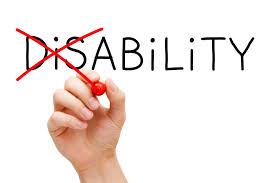 There are a lot of people which have hcs provider north texas but the best ones can be found on this website. If you are interested then kindly contact me for more information on it.

First of all, an intellectual never be disable. He is specially-enabled rather than disabled.
Second point, Focus on his desires, wishes, and ambitions and try to fulfill his needs so that he can do what he want.

If his wish to do something…is fulfilled with your please support, i dont think he feel himself disable. He would have confidence of special, having you. You can feel pride on yourself by the grace of that kid. And Ultimately, he can live his life with full potential having his activity, just after that ....this question never stand that he is disable. Because, the kid already forget after having this opportunity to make true his desires and all the wished of his come true.
Asked in Category
Diseases
Incurable and curable diseases are everywhere. Visit a hospital and see that there's never a day when no people are confined without a disease. There are several causes of diseases. Some people are fortunate enough to be cured from it while others suffer a lifetime for their incurable disease. An example of incurable disease is allergy. Say for example, a person is allergic to specific sea foods and other salty foods or else red spots will cover their body. It's difficult to live with a disease that's why when you know you have one, extra precautionary measures are given to lengthen your life as disease can be fatal, too.
7 views overall.

Asked on