Q. How would you like to propose your partner? In public or in private?
How would you like to propose your partner? In public or in private?
A proposal is a very special event in everyone's life.
We prefer doing in our own ways, some in between hundreds of people and rest in a cozy surrounding.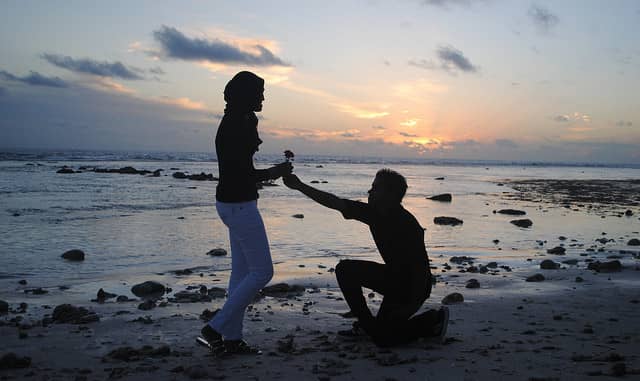 I would like to propose my partner in private rather than public.

I have a certain reason regarding it.

I never want to make any pressure on her , she has to take her decision very independently. So, no one can disturb her. She can choose and opt her decision very wisely.

In public, she can divert by the public. She can be feel herself under pressure or the decision can be diverted by the crowd. It is her personal decision. She has to take time rather than any cause for instantaneous reply.

So, she should be happy with her decision. She never regret to have a decision diverted or influenced by anyone.

So, i would like to propose her in private.

If she say yes.....Then I can do or express my love in public in any manner as she wants.
Asked in Category
Love and Relationship
Je Taime! Ich liebe dich! Te Amo! Saranghae!
Love in different languages, in different ways and in different forms. Amidst the failing relationships around you, who can really tell the difference between a love that's intentional and a love that's superficial? Relationship goals garner thousands of likes from people because love is an action word. Yet, many drift away and lose precious things that they shouldn't have lost in that game.
White, gray, and black where white = purity of intentions, gray = uncertainty, and black = the toxic. Suit yourself in. True love finds its real home and transcends in all differences.
2 views overall.

Asked on