Q. What was your childhood like?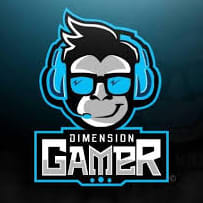 What was your childhood like?
My childhood the golden period of my life . Infact its the golden period of everyone's life but I m little more fortunate because In my childhood I was not only loved and taken care by my parents but infact by whole maternal family .Actually my mom and dad both were working so we use to live near my nani's place , whole day I use to stay at my nani's place only . My nani whom I called Amma ( meaning mother ) loves me alot . I was the only girl child at that time in my whole maternal family so was really loving to all . My amma , nana ji , two masi's and mama . They all use to love me alot and I spended most of my time with them as mom and dad use to return late at night and use to go early morning so my maternal family were there for me whole day . I use to love my Amma as my mother she use to take care of me more than my mother , My nana ji my teacher , he use to teach me , tell me stories . One of my masi use to take me to outings , trips and even to her office and other one use to take care of my food and grooming and my mama use to play with me . So I always say I don't have one mother rather I have 5 and they all are blessing for me . Now they have their own children but till today they love me more than their own children , they want to fulfill my wishes first , a little pain to me brings tears to their eyes . I love you all and will always do thank you for making my childhood so memorable .

Thanks for giving your precious time to read my words .
Asked in Category
Family
Abuse? Love? Parental pressure? Sibling rivalry? Institutions taught us that family is the smallest unit of the society. Small things accumulate and there would be no society without the union that springs back to the family. Whether the family is paternal, maternal, or extended the values of an individual is said to be influenced primarily by the former. And since it is the smallest yet relevant unit in the society, most social problems can be traced back by looking at someone's family background. This smallest unit of the society needs to be taken cared of more than we take care of the endangered organisms around us.
7 views overall.

Asked on