Q. How to fix snapchat login issues?
How to fix snapchat login issues?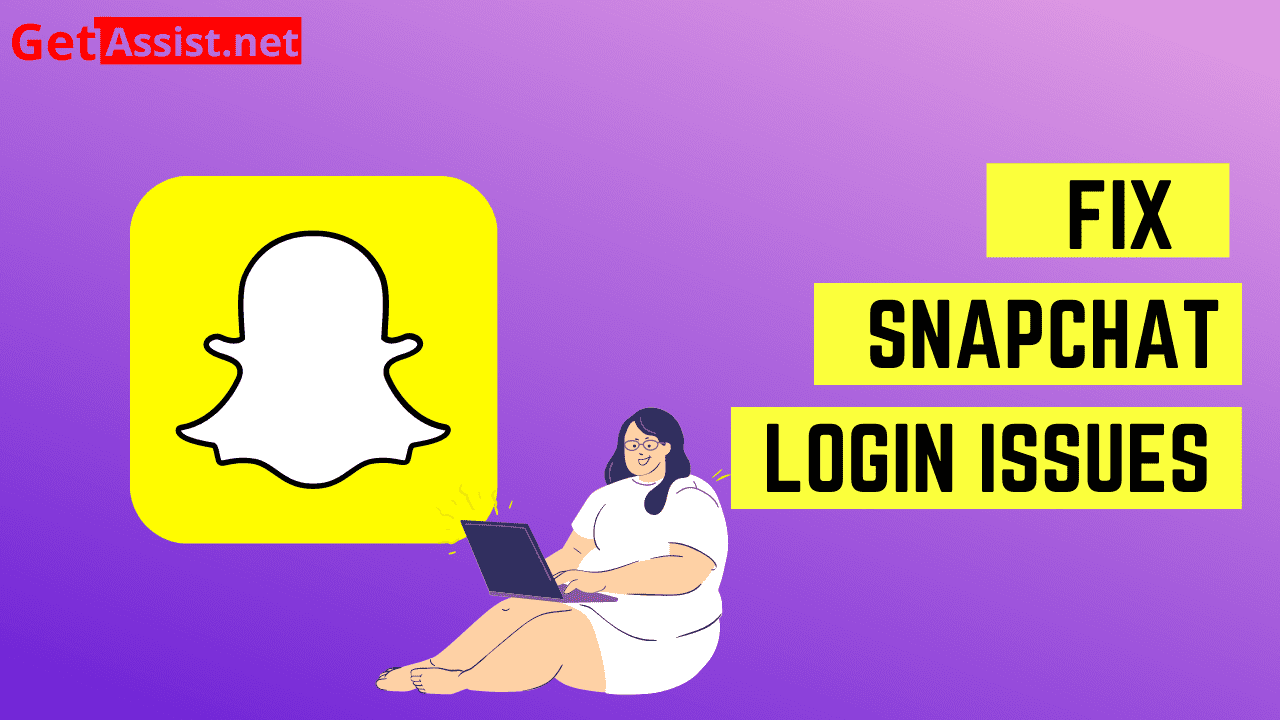 In the world of social media where we love snap streaking, sending pictures, using beautiful filters and creating content that suits us, imagine a day when you are up to post something really amazing and suddenly you notice you are logged off and you cannot see your account anymore! Frustrating and de-motivating right? So, yes we are talking about Snapchat login issue here.
Snapchat is an extensively used picture sharing platform with almost 126 million users worldwide and is expected to cross 400 million global users by 2024.
Now, if such a big platform logs you off suddenly and you're not seeing your account anymore, obviously there would be some real reasons that made them do so. So, let's talk about some possible reasons according to Snapchat support page behind your account getting logged off.
You have violated the community guidelines:
There are few community guidelines for every social media application and crossing them may have a rigorous effect on your account. Some of them include adult sexual content, any explicit content, abusive content, spamming, and any kind of suspicious activity, hate speech or hateful content, promoting something illegal and so on.
You have made so many friends without any verification:
If you're making too many friends in an unverified account that has no email or contact registered to it Snapchat may think you're spamming and would block you.
Your account was previously terminated:
If you're trying to login from the same device from which one of your account was terminated, you will not be eligible to make another account from same device.
Your account has been compromised:
If your account has been hacked and involve any suspicious activity which defer being you according to Snapchat, or if you're account has been literally hacked you would not be able to access it.
You are not using app:
If you are not using the Snapchat app to use it and using any third party apps which can be blocked or banned by the Snapchat then your account can be blocked anytime by the app and you will not be able to login.
Now considering every aspect, we need to know about the possible methods which can help you get your account back if it's not a serious issue.
How do you login your Snapchat account if it's not working?
First of all, if it is a regular glitch i.e. you have not been doing anything that may involve permanent termination in that case you need to wait for at least 24 hours before you get panicked. In the meantime you can try clearing the App data from the settings and deleting/ downloading the app again . So, once you verify whether it is just a glitch, then you get your account back in 24 hrs which means it was nothing too serious but if the problem persists, then probably you will have to contact the support team for further assistance and you can also fill a form to submit your issue. They will get back to you once they resolve it at their end.
I hope you found it helpful and it worked for you! Just relax and don't get panic. It is going to be alright
Asked in Category
Education
"Welcome to the company! We're looking forward to be working with you. Do your best!" Few years back, you were just the "young, dumb, broke high school kid" in town. Now you're aiming for a better status.
You passed with flying colors. Your extra-curricular activities and academics were well-balanced. You thought you're cream of the crop ready for the real world. Readied for your first interview, you said, "I can do this!"
Several months passed, your hard work paid off. Your pride goes up; conflicts rise; resignation follows. You reflected, "Where did the flying colors go?" They said that you can't land on a good company or a job with a reasonable compensation if your records are not impressive. Thus, you are expected to give your best in everything. Be the best without losing your character. In the real world, flying colours don't mean anything as grades don't define you – attitude does!
9 views overall.

Asked on