Q. Where do broken hearts go?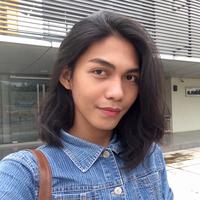 A good talk is everything.
Where do broken hearts go?
Not all good things last. Relationships are not an exception. We get our hearts broken, mend the things that can be mended and move on. But to which path? We shall give an answer to the late Whitney Houston's hit Tell me your thoughts.
Broken Hearts......

Firstly, I will go too listen the track…"BROKEN By Seether ".

Firstly, i wanted to control myself from this emotionally breakdown phase.
Later on....I will try to Live my life in a new manner because of demands of both sides.

I never wanted to hurt anymore…

So, Move On…as time go on......
Asked in Category
Love and Relationship
Je Taime! Ich liebe dich! Te Amo! Saranghae!
Love in different languages, in different ways and in different forms. Amidst the failing relationships around you, who can really tell the difference between a love that's intentional and a love that's superficial? Relationship goals garner thousands of likes from people because love is an action word. Yet, many drift away and lose precious things that they shouldn't have lost in that game.
White, gray, and black where white = purity of intentions, gray = uncertainty, and black = the toxic. Suit yourself in. True love finds its real home and transcends in all differences.
131 views overall.

Asked on