Q. What do you think about boys and girls wearing makeup?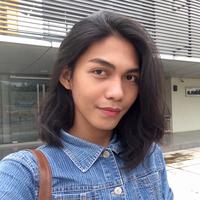 A good talk is everything.
What do you think about boys and girls wearing makeup?
The world of cosmetics booms nowadays. Makeup has become a part of women's everyday routines. Boys these days are influenced by this, too. Is wearing makeup necessary or simply superficial?
I just thought it may be an idea to post incase anyone else was having problems researching but I am a little unsure if I am allowed to put names and addresses on here. Gray Sectional Sofas
Asked in Category
Makeup
Make-up is life. It's a funny line that some girls use to justify their love for make-up. It is an art of enhancing the beauty of a person. Several different cosmetics companies sell different shades of make-up that suits your style and mood for the day. There are also sets of make-up that are made from organic materials for sensitive skin. Thus, everyone can use it. In some countries, men wear make-up, too. Undeniably, make-up can enlighten someone's face even though beauty is in the eyes of the beholder. There's nothing to argue between natural and enhanced beauty. It's just about preference.
62 views overall.

Asked on