Q. Who do you look up to in sports? Why?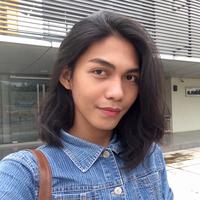 A good talk is everything.
Who do you look up to in sports? Why?
We do differ how we see athletes. Not all football enthusiasts, for example, would agree that Pique is the greatest in the football world. Jordan may and may not be the best in basketball. Let me hear you.
I admire this person's mental ability to cope with the world's harsh and foul mouths. Also, no one would say that he isn't great because he is. Unfortunately, his team members need to work their asses off.

The best of the best, Man or Machine!! MJ23 was my favorite player when I was a player and until today he still sell more boots than all NBA players together !!



my all time favourite sports person is maria sharapova, cz i like how energetic she is when she plays tennis, i have seen her matches, once she wont by 15-0 and it was so impressive match, i m a huge fan of maria sharapova, i think no one beats her in tennis till now

Arnold Schwarzenegger

There's no doubt that Arnold Schwarzenegger is an incredible success story. The fact that he was an immigrant from Austria and pursued his dream of coming to America to become the worlds greatest bodybuilder, the highest paid actor, and eventually Governor of California is very inspiring.

More Here:
WHAT I LEARNED FROM ARNOLD SCHWARZENEGGER ABOUT SUCCESS
Asked in Category
Sports
Basically, it's a physical activity played with a team or individually. Sports are celebrated around the world. In fact, history has it that the early Greeks started the Olympics as a dedication to the Olympian gods. There have been lots of local and international sports competitions. Often times, we identify the countries that excel in specific sports. Cricket, for example, is always played best by the Indians or Sri Lankans. In addition, the National Basketball Association in the United States of America has been in the limelight for several decades now. Super bowl is also popular around the world. All countries are given the opportunity to participate in international match. At least, once in a while the world stops to watch these competitions.
76 views overall.

Asked on