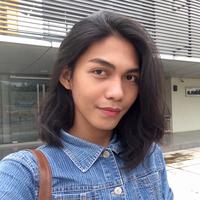 A good talk is everything.
Why are cigars/cigarettes available?
It is believed and proven that smoking causes various types of adverse health effects. Non-smokers often say that smoking does no good. Smokers say that this is a good way to relieve themselves from stress but a couple of years ago, scientists found out that this is not true.The body's nicotine intake, especially if the body is used to it, dictates a person to go get a stick of this substance and smoke. Thus, it requires so much discipline when one decides to quit. Should or shouldn't this be available?
---

because government cannot stop cigrette mnufacturint, if it will stop it then people will start making cigrettes in their homes and grow tobacco in their homes itself, and growint tobacco is not a CRIME, growing afeem is crime

it is up there with other drugs that are illegal in term of damages, but making it illegal just makes the situation worse like what happened with the other drugs, it's not that wise to expand the market of drug trafficers to another substance.
we should make everything legal instead and try to direct all of the efforst towards teaching people right and wrong from the young age.

Because it's one of the most taxed product (like alcohol), meaning that governments make a lot of money out of it, so why not allowing it ? If people are sick because of it they will make more money again when those people will buy pills and treatments, double profit for the government. Plus it give people some works (nurses, doctors, paramedic industry, …) so it's a triple gain for them.

Do you believe the legalization of cannabis is something else? Nope. They found a way to legalize it officially without being seen as dealer (it's for medical reason, scientists have made researches, … bla bla bla), they can make money out of it so they start to not see it as illegal like before (legalization is on the run in USA, Canada and other countries, that will be allowed everywhere in 10 years from now probably).

It's just money. The health of people ? Not their concern.
Think you can answer? Login