Q. What is the best lesson you've learned?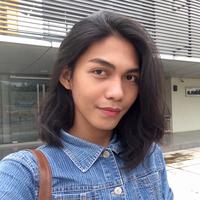 A good talk is everything.
What is the best lesson you've learned?
I would like to adopt some wisdom. What can you share? How can that lesson be an armor to win at life?
Unfortunately wisdom comes from experience. There isn't really any way to give wisdom. I think the question should be "What are some lessons that you have learned that you can share?".

A lesson that i have learned is to really believe in yourself and don't worry or put yourself down when you try to do things and fail. Keep trying. Through those experiences you will earn wisdom.

Well, to answer this let me tell you a story. My mother was working while she was pregnant with me. She had to visit far away villages to supervise the construction sites and fieldworks. As she was pregnant she wasn't able to manage that so she decided to work from home. Later on, when I was a little older she resumed her previous job. This might sound like a very ordinary story but my mother told me the same story with superior intentions. She wanted me to learn how to find balance in life, to cherish the present without holding the worries of the future. And this is one lesson that has changed how I look at my life now.

By far, the best lesson I've learned is to stay lowkey. Not everyone deserves to know what I'm up to. Not everyone deserves to know who I really am. Being transparent to people means giving them something to fire against me when my actions fail to validate my words. Just let them wonder and let success do the noise.
Asked in Category
Life
We can define life through experiences and still can't find the exact word to say what life really is. Messy? Complicated? Roller coaster ride? Meaningless? or just not being dead? Philosophy suggests that there's an invisible bond that interconnects all the living. Most of us are still bugged about how life started and what's next after life. There is more to life that just merely exist. No one can figure out what exactly it is because no one knows the purpose behind this. All we can do is to live it to the fullest. It is too short; don't make it shorter.
40 views overall.

Asked on