Q. What Is The Highest-Paying Cyber Security Job?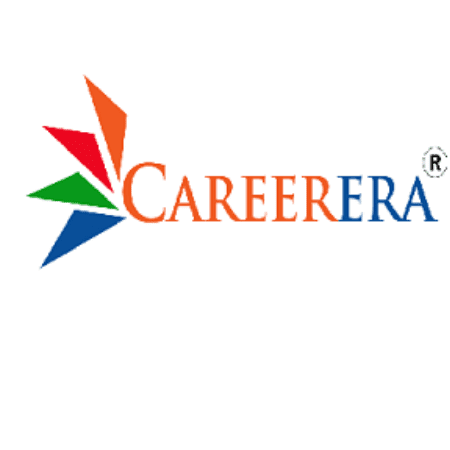 What Is The Highest-Paying Cyber Security Job?
As technology organizations pay greater attention to building secure information storage systems, cybersecurity personnel are in higher demand. Cybersecurity experts' responsibilities assist tech firms in ensuring that their users and workers are safe from data breaches and cyberattacks. If you're interested in working in cybersecurity, there are a variety of well-paid positions available.
If you're aiming to fetch a good position in the field after acquiring a certification in cyber security and wondering which job positions pay the highest, here is your guide to finding your treasure trove.
Let us go through the highest-paying cybersecurity jobs in this post ideal for your cyber security certification
Upon your completion of a cyber security certification course, you may move ahead in any one of the following positions that suit your interests and skills.
Software Architects
Software architects are creative executives that create and launch new software or program features for businesses. They usually supervise and guide a group of programmers who create websites, programs, or products. Furthermore, software architects are in charge of discovering solutions to frequent problems that arise during the product development process. The national average compensation for a software architect is USD 137,014 annually.
Information Security Director
Directors of information security are responsible for developing strategies for executing effective technology security solutions. They are comparable to CIOs in that they manage and oversee various facets of cybersecurity activity across larger organizations. Information security directors frequently create the framework for security rules, define team goals, and execute programming for product vulnerability finding.
The average annual wage in the United States is USD 188,708.
Application Security Engineer
Application security engineers guarantee that information is stored safely and securely by a company's technologies and software products. To prepare, arrange, and support security releases, they collaborate closely with developers and product managers. Threat modeling tests, security evaluations, and dynamic testing are also performed by application security managers to understand potential vulnerabilities in products. They then use this knowledge to improve the efficacy of a particular product.
The average annual wage in the United States is USD 130,809
Chief Information Officer
Chief information officers (CIOs) are executives in charge of a company's information technology and security systems. They evaluate security processes, study and implement software upgrades, and supervise team members, such as developers, by instructing them to follow a company's best practices. CIOs also supervise customer service platforms and assess how technology might add value to the company.
The average annual wage in the United States is USD 129,299.
Penetration Tester
Penetration testers are the cybersecurity industry's ethical hackers. They work as specialists and are in charge of simulating attempted computer and network security breaches. Their work aids businesses in identifying security flaws and vulnerabilities that might otherwise go undiscovered, so preventing prospective intrusions. Penetration testers might work as freelance consultants for various clients or as part of a larger company's in-house cybersecurity team.
The average annual wage in the United States is USD 119,142.
Senior security consultant
Internal investigation of security networks is performed by senior security consultants to determine a system's present strengths and vulnerabilities. Based on their findings, they advise advanced information technology teams on remedies such as new tools or procedures that can enable them to improve their security. Senior security consultants also gather data from ongoing breaches or assaults in order to respond to them and devise preventative steps to avoid such occurrences in the future.
The average annual wage in the United States is USD 129,251.
Cloud Consultant
Cloud consultants are experts that work with cloud storage systems that are accessible over the internet. Clients hire them to analyze data and evaluate which cloud solutions are ideal for them in line with organizational capability and security. Cloud consultants then put these solutions in place and are usually in charge of system maintenance. They can also be used to personalize cloud systems by writing programming code.
The average annual wage in the United States is USD 108,202.
Network Security Engineer
Security engineers' primary responsibilities include assisting in the protection of networks and systems. They plan and implement security measures by designing or developing them, similar to security analysts. They not only set security protocols, but they also put procedures in place and test equipment for flaws. Because security disasters sometimes entail subtle, hard-to-notice coding mistakes, security engineers are among the most detail-oriented and diligent members of cybersecurity teams.
The average annual wage in the United States is USD 108,387.
Cloud Engineer
Cloud engineers collaborate with other engineers to identify cost-effective cloud-based security solutions for a wide range of businesses. They plan, design, and implement cloud-based applications that adhere to security standards. Cloud engineers are also in charge of troubleshooting such systems in order to make them more successful. Problem solvers, software developers, and system engineers are all examples of cloud engineers.
The average annual wage in the United States is USD 114,841.
Risk Manager
To assess risk, cybersecurity risk managers investigate systems and compare their findings to industry laws and requirements rules. By evaluating security documentation, they ensure that no critical information or corporate activities are jeopardized. Risk managers may also collaborate with other members of the team to design and implement security measures.
The average annual wage in the United States is USD 118,222.
There is a massive hiring push on among businesses of all kinds. Those who want to position themselves for success in this critical and rapidly increasing subject are getting certification in cyber security and enrolling in advanced programs like a cyber security certification course to improve their skills. Overall, the field of cybersecurity provides numerous possibilities to undertaking essential and meaningful work while also being well compensated. Hence, aspiring individuals may make it a priority to obtain cyber security certification in order to find a high-paying job for themselves.
These five are the most popular of the numerous types of security intelligence search engines Click Here . These search engines use ML and AI to rank security tasks in order of importance. The versatility of these instruments is particularly noteworthy. You may use these search engines to look for data about a specific threat, as well as modify the reports and alerts you get. You may use your preferred search engine to quickly assess the situation and take appropriate measures.
Asked in Category
Education
"Welcome to the company! We're looking forward to be working with you. Do your best!" Few years back, you were just the "young, dumb, broke high school kid" in town. Now you're aiming for a better status.
You passed with flying colors. Your extra-curricular activities and academics were well-balanced. You thought you're cream of the crop ready for the real world. Readied for your first interview, you said, "I can do this!"
Several months passed, your hard work paid off. Your pride goes up; conflicts rise; resignation follows. You reflected, "Where did the flying colors go?" They said that you can't land on a good company or a job with a reasonable compensation if your records are not impressive. Thus, you are expected to give your best in everything. Be the best without losing your character. In the real world, flying colours don't mean anything as grades don't define you – attitude does!
16 views overall.

Asked on