Q. Can suicide be the last resort when everything else fail?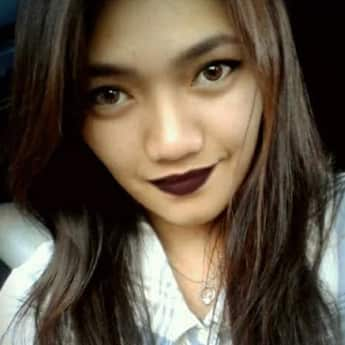 Can suicide be the last resort when everything else fail?
There's just no reason to live a life full of mess. People around the world usually settle to kill themselves - bitter-sweet euthanasia for themselves when everything is a bleak. Some might support or might be against it but nobody really understands the struggle within.
This is my first visit to your web journal! We are a group of volunteers and new activities in the same specialty. Website gave us helpful data to work. mangalaresortandspa.com

SUICIDE : WHAT IS IT ???

SUICIDE IS THE PERMANENT SOLUTION OF TEMPORARY PROBLEM.

SO I THINK, THAT IT IS NEVER A WISE OPTION TO OPT.
SECONDLY, PATH OF SUICIDE IS ONLY FOR COWARDS.
HENCE, SUICIDE NEVER BE LAST RESORT FOR ANY PROBLEM.

LIFE IS CHALLENGING. SO, CONQUER IT .

WHY SUICIDE. SUICIDE IS A DAMN…

Suicide is never an option, not even when the world is falling apart.
Life is very precious and giving up on life is never a smart move.
God gives its toughest battles to his strongest soldiers and when life is being hard on you remind yourself that it is a phase that will pass.
Nothing lasts forever, not sadness not happiness.
Suicide is a step that cannot be reverted and it is never an option.


A Big NOOO… as far as it is not Euthanasia.

As far as my experience is concerns, Courage is the solution of each problem in life. It requires little less courage to solve problem then comitting suicide. So, anyone who thinks that sucide is final solution. I would say, you got the courage to reach to final solution, dont go that much far, with little less courage you can face all the problems now.

It can be the awnser for that person at THAT time. It is NEVER the awnser for the remaining relatives. The worst part of death is the part were the living have to deal with the loss of the deceased.
Time heals almost everything. Its mostly a momentum were its difficult to see the light end of the spectrum and everything is dark. Keep holding on just a little bit more and things will get better.
We all choose our own lives for better and for worse. Death is not the end its just another beginning.

We'll never know how people who committed suicided felt prior to ending it all. I just think that it is extremely important to hold on to your support systems when everything seems wrong or find people who deal with difficult things as you. Depressed people, just like any other, just want to be understood. They just need special attention to make themselves better. Committing suicide is never a good idea for life has a lot more to offer.

No, with suicide you just keep passing the problems on to other people who have to deal with your suicide. So I think it's a really ignorant choice.

Rather deal with the problems, learn from them and pass your learnings on to other people. Make your problems usefull I would say. Besides, life is full of surprises, just as the problems have surprised you their could be something very beautiful waiting on you around the corner.

Yes. But nope. Death and choosing death is very easy. That is why you need be a strong-willed person for you not to get tempted on leaving the life that you have. There are always good things that could conjure from a miserable situation. Or not. Some pains are nothing but pain, really. But at the end of the day, we gotta choose to be okay. Because life, afterall, is a ground where we battle, we learn, fail, we grow, and we know. Life isn't so bad even when sometimes it is bad. Mwah! X

no, if a person commit suicide just because he is depressed and failed in his life doesnt mean he need to end his or her lie, when people do that, they relly fail in their lives, they couldnt bear the failure and depression, there are always bad time and good time, it deends upon you if you fight with your depression in your bad time or just end up ur life like a coward. if someone suicide he will always be called a coward and a fail, if he struggles his bad time, then he win and when he will die naturally, at his last moment he will be happy that he fought and won the game of life.
Asked in Category
Life
We can define life through experiences and still can't find the exact word to say what life really is. Messy? Complicated? Roller coaster ride? Meaningless? or just not being dead? Philosophy suggests that there's an invisible bond that interconnects all the living. Most of us are still bugged about how life started and what's next after life. There is more to life that just merely exist. No one can figure out what exactly it is because no one knows the purpose behind this. All we can do is to live it to the fullest. It is too short; don't make it shorter.
715 views overall.

Asked on