Q. How did you feel when you were rejected by someone you love?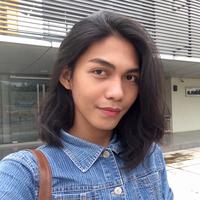 A good talk is everything.
How did you feel when you were rejected by someone you love?
Boys, how did you feel when you got "no" from the girl you loved? Girls, how hard is it to reject someone? Well, if you may answer this, have you been rejected, too?
First of all, the fact that we think we've have fallen in love in a day or a week, I don't think that can be true. I fell in love with a girl. She was kind and strong. We became friends and started hanging out together. By the moment I realized I had fallen in love with her I had also realized that she was not ready for a relationship. I still gathered some courage and asked her. She said NO! It did hurt but the way she explained why she said no it was a revelation. She explained me how different we were and so many other things that would not let our relation last for long.
From that I learned that the hurt is not about the rejection it is more about reason you got rejected for. A good and considerable reason helps you heel a lot faster.
Asked in Category
Love and Relationship
Je Taime! Ich liebe dich! Te Amo! Saranghae!
Love in different languages, in different ways and in different forms. Amidst the failing relationships around you, who can really tell the difference between a love that's intentional and a love that's superficial? Relationship goals garner thousands of likes from people because love is an action word. Yet, many drift away and lose precious things that they shouldn't have lost in that game.
White, gray, and black where white = purity of intentions, gray = uncertainty, and black = the toxic. Suit yourself in. True love finds its real home and transcends in all differences.
29 views overall.

Asked on